Foodservice Packaging: How Did It All Begin?
With so much going on in our present and an uncertain future, we thought we would take this back to our roots with a look at the past.  We at FPI hope you are safe and healthy and enjoy this brief look at the history of foodservice packaging.
Foodservice packaging owes its creation to Dr. Samuel B. Crumbine, a Kansas public health physician. In 1907 Dr. Crumbine was traveling by train across Kansas and watched as one of his tuberculosis patients took a drink of water from the common drinking cup provided to passengers. Right behind the TB patient was a six year old girl who drank eagerly from the same cup.
Dr. Crumbine was so upset by what he witnessed that he began a campaign to ban the use of common cups and eating utensils across the state. His campaign soon spread throughout the country, and it attracted the attention of Hugh Moore, a young entrepreneur in New York City.
Moore and his brother-in-law created a solution to Dr. Crumbine's dilemma: a cup made from a sheet of paper rolled into a cone with a folded bottom flap. They named their invention the "Health Cup" to describe its purpose: to prevent the spread of contagious diseases and protect public health. We know that product today as the "Dixie Cup."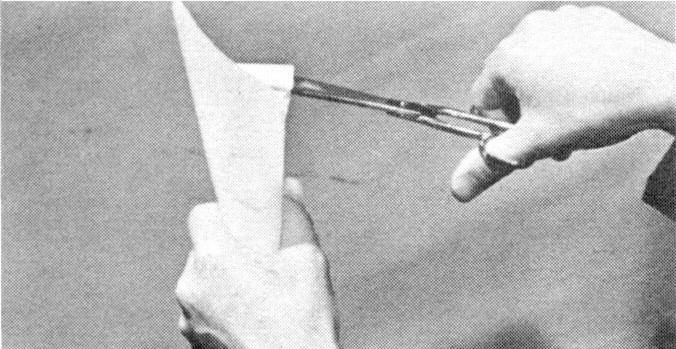 Single-use cone cups were followed by the commercialization of paper plates, bowls and wraps, along with wooden cutlery. By the 1930s these products were invaluable in feeding the men and women who worked on the remote dams, bridges and roads of the Works Progress Administration. And in the 1940s they were crucial to feeding defense factory workers in the vast airplane and weapons manufacturing plants across America.
Soon, paper wasn't the only option for foodservice packaging, though. The 1940s saw the introduction of aluminum foil containers, first used in bakeries and then elsewhere. Next came plastics in the 1950s.  Plastics' unique properties, like insulation and weight reduction, as well as their ability to be made into a variety of shapes and sizes, provided foodservice operators and their customers with a wider variety of packaging choices.
Perhaps the biggest single event in foodservice packaging history came when two brothers, Richard and Maurice McDonald, decided to shut down their very popular drive-in restaurant in San Bernardino, Calif.. The brothers were frustrated with dishwashing and dishwashers, car hops and wait staff, and storage, breakage and (customer) theft of table ware. When the McDonalds re-opened their restaurant six months later, they had a totally new concept: meals that could be eaten without glasses, plates or cutlery, and which would be taken away from the restaurant by the customers.
Later, the McDonald brothers would receive a visitor – a multi-mixer milkshake machine salesman by the name of Ray Kroc – who would convince them to franchise their restaurant concept. The quick service restaurant was born, and the rest, as they say, is history.
BTW, did you know that Ray Kroc was a former paper cup salesman?!?
The McDonald brothers revolutionized the way people all over the world eat. Their concept was, and continues to be, dependent on sanitary, high performance, affordable foodservice packaging. But the major benefit of that packaging is the same today as it was over one hundred years ago at its creation: it is the safest and most reliable way to protect public health in large-scale feeding operations.
That's a history – and contribution to society – that we can all be proud of.
https://fpi.org/wp-content/uploads/2021/03/b1.jpg
400
600
FPI Blog
https://fpi.org/wp-content/uploads/2021/02/fpi-logo.png
FPI Blog
2020-03-18 08:42:46
2021-03-19 14:44:37
Foodservice Packaging: How Did It All Begin?